Rick Norcross, singer, song writer and band leader
Rick Norcross, longtime leader of Vermont's premier western swing band, Rick & The All-Star Ramblers, performs original songs about life in Vermont set smoothly into the western swing style of music.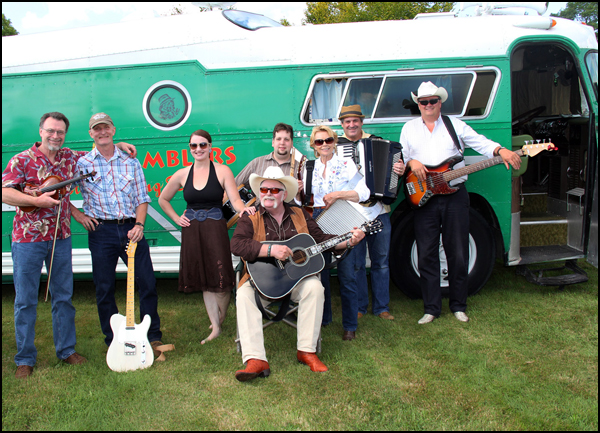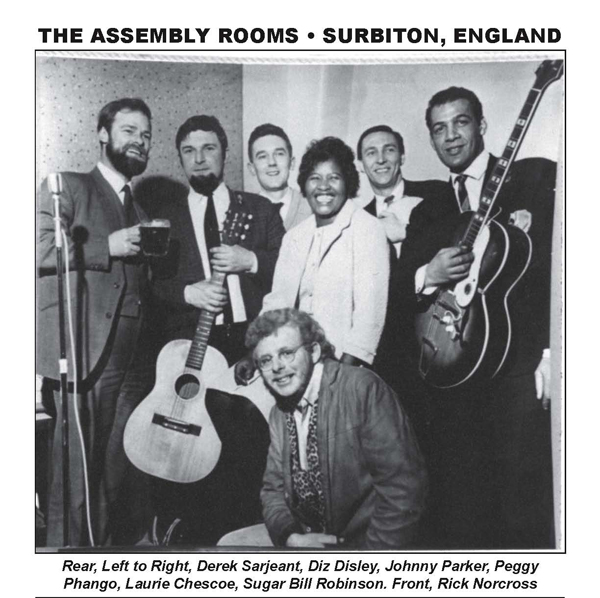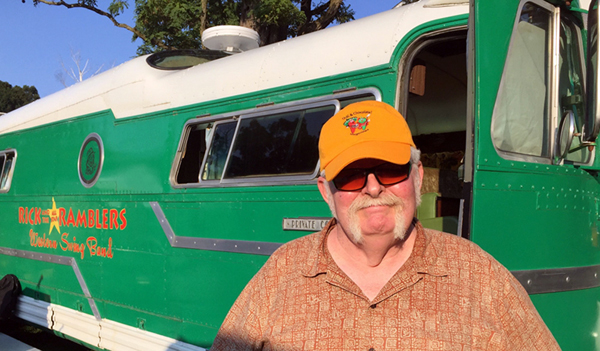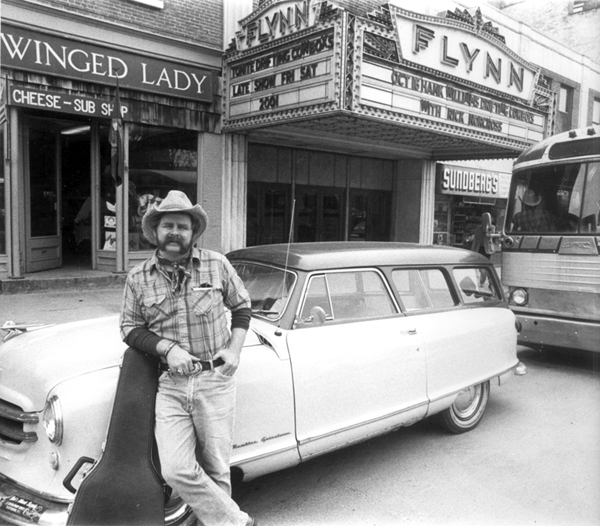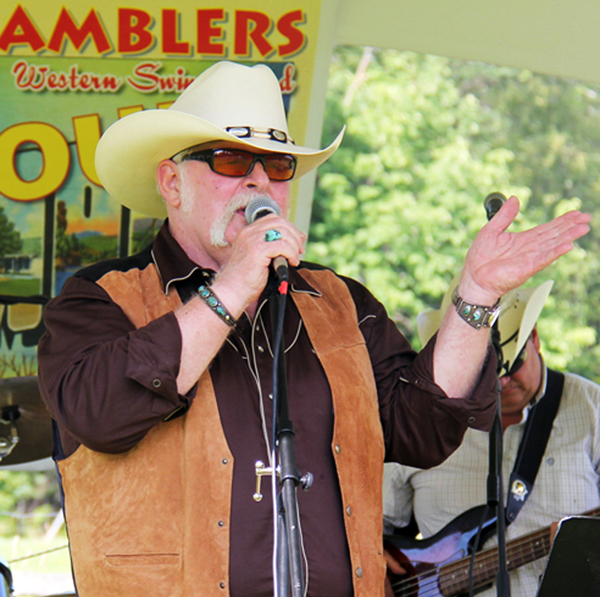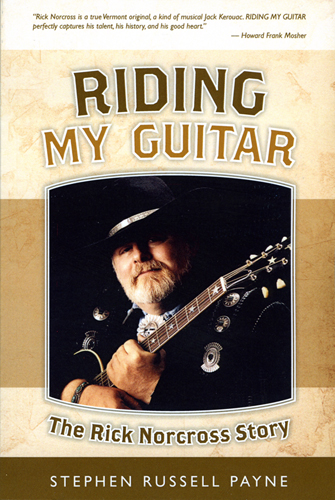 Rick-and-Drifting-Cowboys
Rick began playing the guitar at 16 in East Hardwick and has just completed his 56th year as a performing artist. He is the subject of an acclaimed biography, "Riding My Guitar – The Rick Norcross Story," written by noted Vermont author Stephen Russell Payne.
The Academy of Western Artists (AWA), based in Gene Autry, OK, honored Rick as writer of the "Western Swing Song of the Year" at the 19th Will Rogers Awards in Dallas, TX in 2015. In March of 2019, Rambler songbird, Taryn Noelle, was named by the AWA as "Western Swing Female Vocalist of the Year" in Fort Worth, TX.
In 2017, Rick released a 14 song musical tour of Vermont CD, "Welcome To OUR Vermont," with support from the Vermont Department of Travel & Tourism and the Vermont Agency of Agriculture, which was an AWA "Album of the Year" nominee. The Hotel Vermont in Burlington purchased 500 copies of "Welcome To OUR Vermont" and placed them in each hotel room as gifts for their guests.
Rick has released a dozen CDs on the Airflyte Records label. Rick & The All-StarRamblers most recent CD release, "Taryn Noelle Swings," was nominated by the AWA as Western Swing Album of the Year" and is still receiving extensive radio airplay throughout Vermont and nationally/world-wide, on Western Swing internet programming. A new album project, "God Bless The Mighty Pickle" is currently under production at Lane Gibson RecordIng and Mastering in Charlotte VT, set for a 2020 Spring release on the Airflyte Records label.
Rick has played over 1,000 concerts over the past 56 years, singing his Vermont songs and telling his Vermont stories all over the world, including 59 shows in Vermont State Parks.
What Others Say
"We helped, but you earned everything you got. We were just proud to be along for the ride. You took Western Swing where it didn't exist. Remember down here, you can throw a rock and hit a western swing group. You had the hard road, these guys down here had Bob Wills and others pave the way for them. You're kinda the Bob Wills of Vermont, and hopefully, others will follow in the trail you blazed. (You Have) Come a long way from Vermont, now all across the globe! I couldn't be happier for you guys!"
….Bobby Newton, Executive Director, The Academy of Western Artists
"Burlington has much to be proud of, but the rich career that Rick Norcross has led and the incredible talent that he has shared with this City for more than 50 years is unmatched. We look forward to many more years of lyrics from this Burlington institution."
…Burlington City Arts Executive Director Doreen Kraft
"Rick Norcross is a true Vermont original, a kind of musical Jack Kerouac. StephenRussell Payne's new book, Riding My Guitar – The Rick Norcross Story perfectly capures his talent, his history and his good heart."
…Howard Frank Mosher, award-winning author
"Rick Norcross and the Ramblers are staples of the music scene in Vermont and have been for several decades. Norcross has established himself as a fine vocalist, songwriter, raconteur and all-around good guy. Norcross has kept Western Swing alive in this state and done a lot of performing for good causes."
…Barre Times-Argus Longtime Music Correspondent Art Edelstein