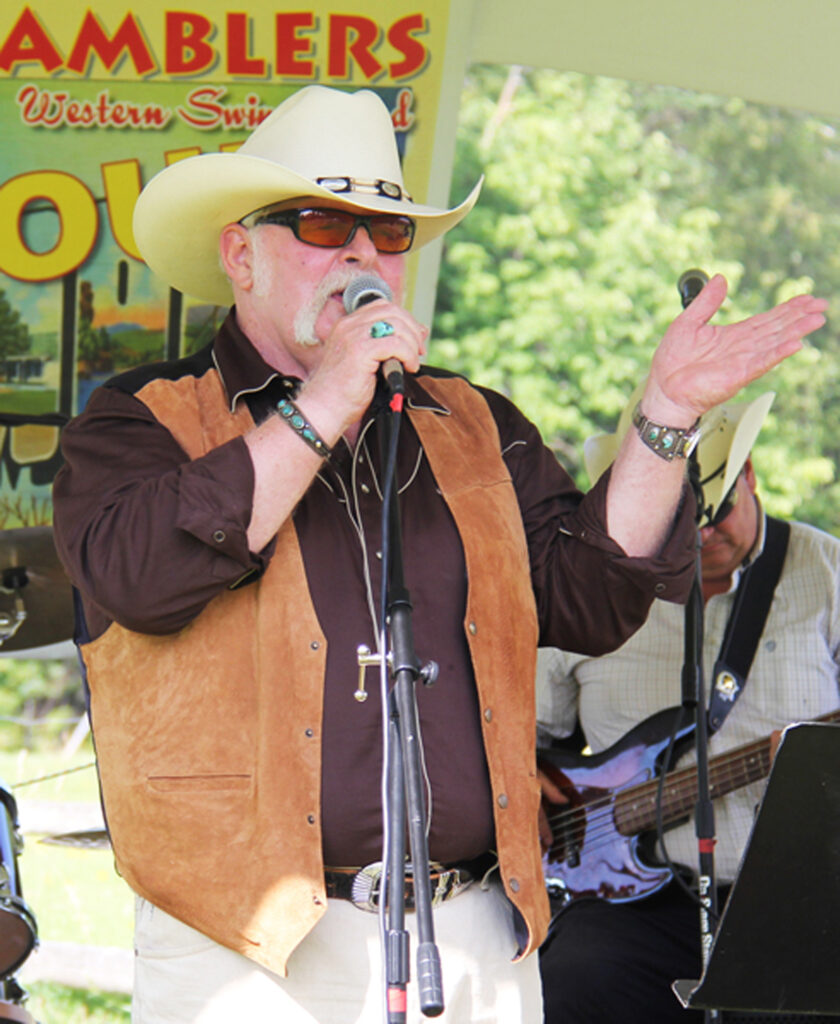 Rick Norcross, Bandleader of Vermont's premier western swing band, celebrates his 60th year as a touring musician.
Rick Norcross, leader of Vermont's premier western swing band, Rick & The All-Star Ramblers, writes songs about life in Vermont set smoothly into the western swing style of music. Many of his songs are lighthearted snapshots of a lost Vermont.
The Academy of Western Artists (AWA), based in Gene Autry, OK, honored Rick as writer of the "Western Swing Song of the Year" at the 19th Will Rogers Awards in Dallas, TX in 2016. He is the subject of a recent biography, "Riding My Guitar – The Rick Norcross Story" written by noted Vermont author Stephen Russell Payne.
Over the years, Rick has performed extensively up and down the East Coast, in England, Ireland, Holland, Canada and recently in Spain. These days, with the All-Star Ramblers, he keeps a busy Summer touring schedule within a three-hour circle of Burlington. During the Winter season, he frequently performs solo at Vermont Community Libraries, House Concerts and Folk Venues.
In 2017, Rick released a 14-song musical tour of Vermont CD, "Welcome To OUR Vermont," with support from the Vermont Department of Travel & Tourism and the Vermont Agency of Agriculture, which was an AWA "Album of the Year" nominee. The Hotel Vermont in Burlington purchased 500 copies of "Welcome To OUR Vermont" and placed them in each hotel room as gifts for their guests.
Rick has released a dozen CDs on the Airflyte Records label. Rick & The All-Star Ramblers recent CD release, "Taryn Noelle Swings," was nominated by the AWA as Western Swing Album of the Year" and has received extensive radio airplay throughout Vermont and nationally/worldwide, on Western Swing internet programs.
Rick has played over 1,000 concerts over the past 60 years, singing his Vermont songs and telling his Vermont stories all over the world, including 59 shows in Vermont State Parks.