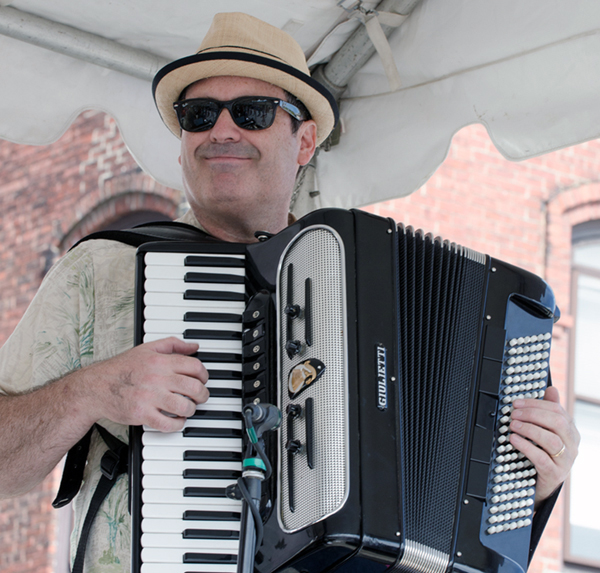 Charlie MacFadyen is The Ramblers Concertmaster of the Keyboards, Accordion and Lap Steel.
Charlie MacFadyen has been the musical backbone of Rick & The All-Star Ramblers for 17 years. Whether he's building the energy with his masterful piano playing, his western swing accordion moves or with his 1950s lap steel guitar, Charlie gets the Ramblers and the audience motivated.
In addition to his monster instrumental prowess, Charlie is a gifted musical arranger and has been the guiding hand behind all the musical arrangements on the last six Ramblers record albums and is presently writing the arrangements for the upcoming release, "God Bless The Mighty Pickle." Charlie prefers the old-fashioned swing, boogie and honky-tonk piano styles in the tradition of Moon Mullican and Al Stricklin which have perfectly defined the character and the musical integrity of the All-Star Ramblers.
Charlie is a graduate of Oberlin College (math & music) and formerly was the piano player for the Burlington rockabilly band, Buck & The Black Cats. Originally from New York, Charlie has lived in Burlington's Red Rocks neighborhood since 1992 and by day is a high school math teacher and techie at CVU in Hinesburg.