Drummer Ian Koeller, our most recent addition to the All-Star Ramblers, is the first-ever second-generation band member.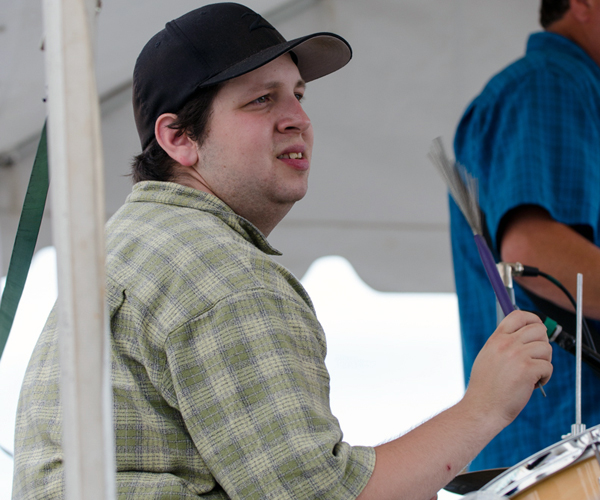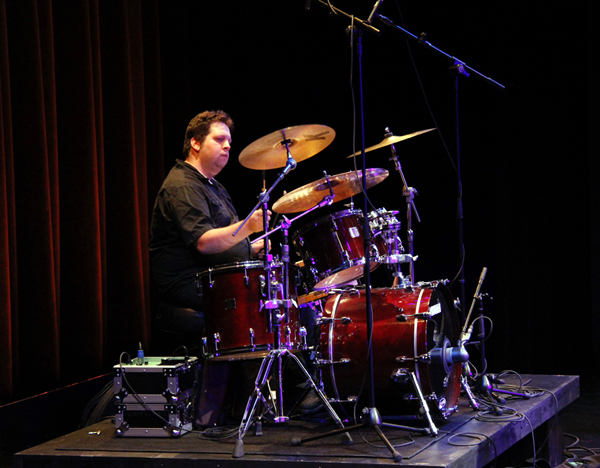 Ian's late father, Eric Koeller, played that wonderful baritone sax break on "Paint It Like A Cow," recorded at White Crow Audio in Burlington way back in 1994 on our "Can't Catch A Rambler" CD project, produced by LeRoy Preston. "Paint It Like A Cow" was co-written by Rick and LeRoy Preston and was included on the latest "Welcome To OUR Vermont" CD. Ian tagged along with his Dad on many Rambler shows back in the mid-90s and as a young boy, became enamored with the drums, as played back then by longtime Rambler percussionist Doug Pomeroy.
Fast forward 24 years and Ian Koeller has now become one of the Vermont music scene's most in-demand drummers, both on stage and in the recording studio. Ian plays in several local bands performing shows all over the North Country, in New York City and, now, for the past five years, as a treasured member of Rick & The All-Star Ramblers Western Swing Band. 
Ian hit the ground running with The All-Star Ramblers, enthusiastically jumping right into the "Green Mountain Standard Time" recording sessions and soon after, the "Welcome To OUR Vermont" sessions. Ironically, Ian performs on five tracks on the "Welcome To OUR Vermont" project which also includes the track mentioned above, featuring his father, Eric. Two Koeller generations performing on the record that was a final five nominee for "Western Swing Album of the Year" by the Academy of Western Artists. Ian is also featured on the newest Rambler album, "God Bless The Mighty Pickle." An impressive start for Ian Koeller, a welcome addition to the latest All-Star Ramblers Western Swing Band!