The Rick Norcross Story by Stephen Russell Payne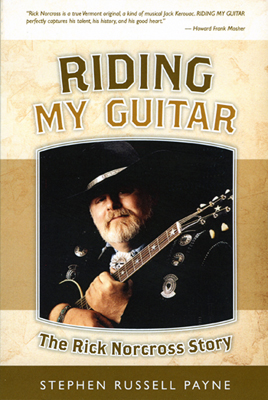 Riding My Guitar is filled with extraordinary stories from Rick's life- often humorous, sometimes heartbreaking – but always steeped in his love of Vermont's iconic history.
This book chronicles the fascinating life of American folk singer, Rick Norcross.
Now available on Amazon.com in paperback or Kindle download.

Rick's career began in 1963 in tiny East Hardwick, Vermont, at the annual Tulip Festival. A natural performer and gifted songwriter, Rick has toured extensively, sharing the bill with Paul Simon, Diz Disley, Al Stewart, Doc Watson, Brad Paisley, Terri Clark, Jason Aldean, and others.
Returning to Burlington, Vermont, Rick founded the long-running Green Mountain Chew Chew Food and Music Festival, and formed Rick and the Ramblers, Vermont's premier western swing band.
During the 1970's Rick was the entertainment editor at the Tampa Times, interviewing and photographing the world's most famous musicians. His rare candid photos of Elvis are some of the most striking ever taken.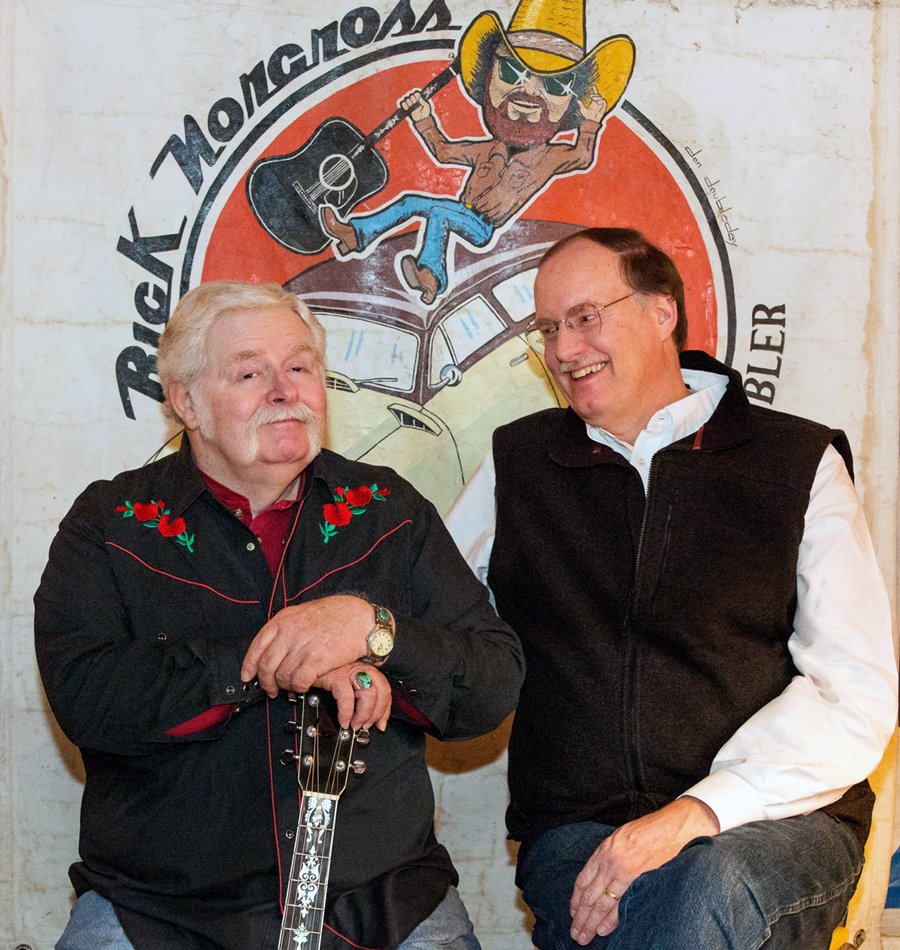 Stephen Russell Payne, author of the novel, CliffWalking, and many short stories, received his Masters in English from Tufts University before graduating from the University of Vermont's College of Medicine where he is a Clinical Assistant Professor of Surgery.