NOW HEAR THIS! THE MIGHTY PICKLE HAS BEEN SOLD!
God Bless The Mighty Pickle
"The Mighty Pickle Has Gone To Heaven, Where She Ought To Be
To Philadelphia, Mississippi, For All The World To See!"
…from the Rick Norcross song, "God Bless The Mighty Pickle"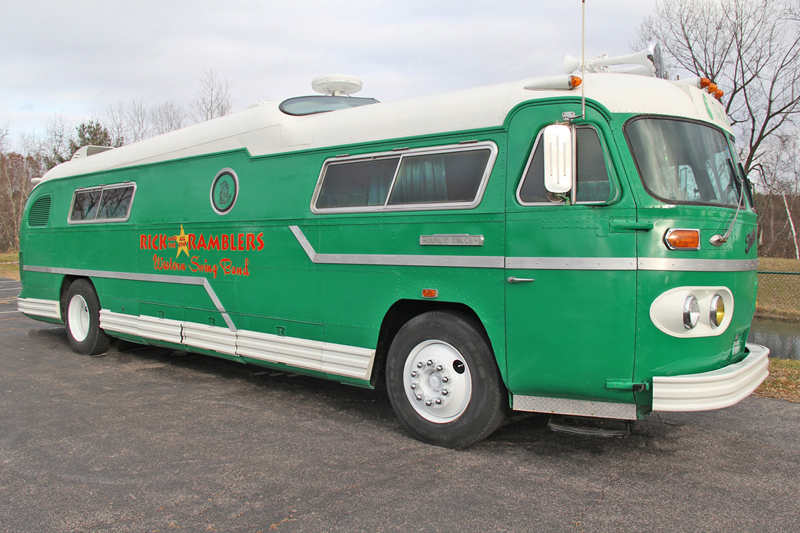 I am exceedingly proud to report that Dave & Boots Wright from Ocala, Florida, purchased The Mighty Pickle and have donated our bus to Marty Stuart's Congress of Country Music Museum, in Philadelphia, Mississippi, where she is on permanent display.
A little about Marty Stuart. Many of you will remember Marty Stuart's commentaries prominent in most episodes of Ken Burns Country Music series which aired on Public Television in mid-September. Others will know him from his Marty Stuart Show, a television show broadcast for years on RFD-TV, which harkens back in format to the early live audience television shows of the 50s and 60s. Personally speaking, I have loved Marty Stuart for over 30 years as a gifted singer, songwriter, musician and keeper of the traditional country music flame. Marty left his home town of Philadelphia, MI and at 13 years of age was invited to join the Flatt & Scruggs bluegrass band. He spent seven years in Johnny Cash's backup band before moving on to major label releases of his own on MCA and Columbia Records. One of my favorites, "Hillbilly Rock," charted in the Top Ten nationally in the early '90s. This past June, Marty Stuart and His Fabulous Superlatives, joined Chris Hillman & Roger McGuinn at the Ryman Auditorium in Nashvillle for an amazing "Sweetheart of the Rodeo" 50th Anniversary tribute performance which garnered RAVE reviews.
All along, multiple Grammy-award winner Marty Stuart has been an avid collector of country music memorabilia and his collection has been estimated to number over 200,000 historic items. He is said to own the largest collection of Hank Williams, Sr. memorabilia in existance. Country Music artifacts from his collection have been touring major museums recently, including the Rock & Roll Hall of Fame. Soon they will be housed in his own museum under construction in his own home town. And soon to be joined there by The Mighty Pickle!
Several Rambler Pals (Cindy Bovat, Barbara Sleeper) have commented that the Mighty Pickle should go into a museum and they mentioned the Shelburne Museum. Earlier I said that I hoped she would stay in Vermont. Well I take that all back! In the "You Can't Make It Up" category, this is the best thing ever to happen to and for The Mighty Pickle and the best ever home for The Mighty Pickle! I will be forever grateful to Dave & Boots Wright for making this dream (that I never knew could ever happen) a reality.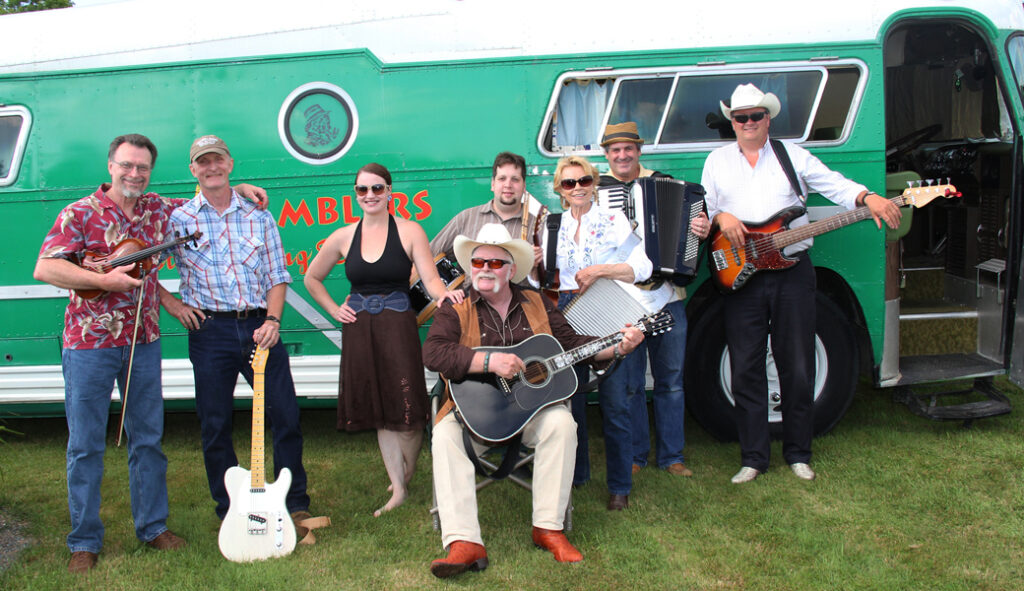 Another note about Dave & Boots Wright. Back in 2006, the Wrights bought Johnny Cash's last tour bus and donated that bus to the Rock & Roll Hall of Fame in Cleveland. What a great hobby, Dave & Boots!